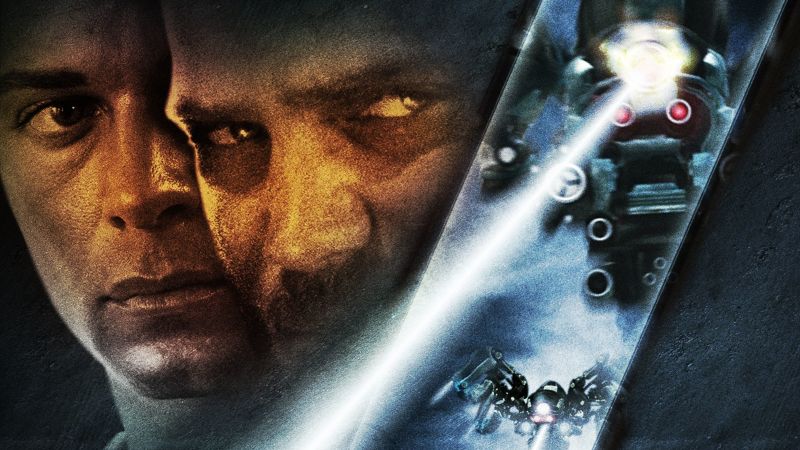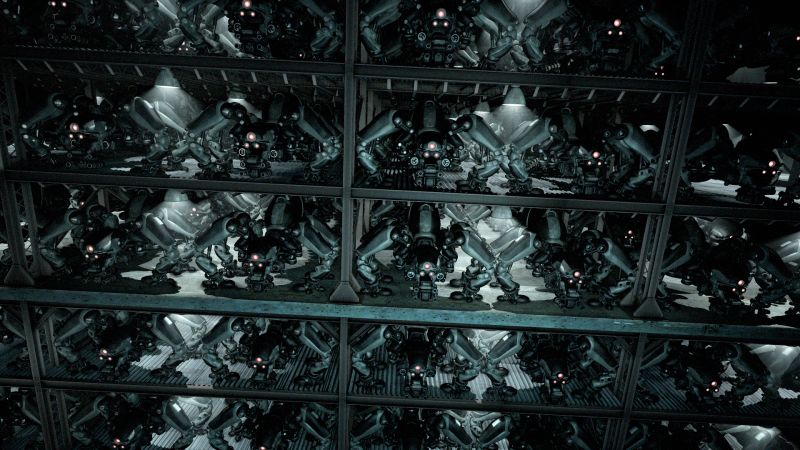 On a post-apocalyptic Earth that is ruled by androids, a type of friendship is formed between a human, Jute, and an android, DeeCee who is beginning to develop emotions.
Android Apocalypse
Action & Adventure | SCI FI & Fantasy | 2004
Cast
Joseph Lawrence, Scott Bairstow, Chris Jericho, Wendy Anderson, Shannon Jardine
Synopsis
Phoenix is now an enclosed world, protecting its inhabitants from the toxic world outside. Androids, used for the most menial and dangerous jobs, are all managed by Varrta; a human who has almost completed his transition to perfection - a machine. Jute kills one of the life-sustaining androids in a fight, and is sentenced to an uncertain fate in Terminus. He is chained to DC, an android sent to Terminus for repair. On the way, their transport is attacked, & the two "men" are forced to survive…together. Meanwhile, Varrta has put his plan to exterminate humanity in motion.
Producers
Kim Berlin, Gail Tilson
Director
Paul Ziller