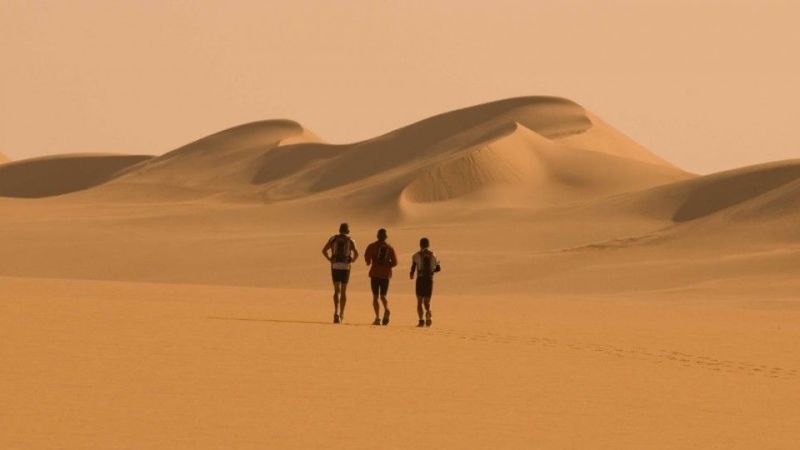 An Irish businessman, an Australian actress, an American baseball player and a Briitish bodyguard attempt to complete the four most difficult ultra marathon races on Earth– a goal previously only attempted by professional athletes.
Desert Runners
Action & Adventure | Documentary | Sports | 2013
Cast
Samantha Gash, Tremaine Kent, David O'Brien, Ricky Paugh, Marie O'Brien, Colin O'Brien
Synopsis
A diverse cast of non-professional runners attempt to complete the most difficult ultramarathon race series on Earth. Their dramatic journey takes them across the world's most picturesque yet brutal landscapes, pushing their bodies, hearts and spirits through a myriad of external and internal obstacles. DESERT RUNNERS delves into the mindset of ultra-athletes, and the complex ways in which human beings deal with both heartbreak and triumph.
Producers
Jennifer Steinman, Yael Melamede, Diana Iles Parker
Director
Jennifer Steinman
Official Site
http://www.desertrunnersmovie.com/
---
Winner, Best Documentary Feature Hamptons International Film Festival, 2013
Winner, Audience Award for International Films Vancouver International Film Festival, 2013
Official Selection, Edinburgh International Film Festival 2013
Official Selection, Mill Valley Film Festival 2013
Official Selection, Thessaloniki Documentary Festival 2014
Official Selection, Planete+ Doc Film Festival 2014
Official Selection, Seattle International Film Festival 2014