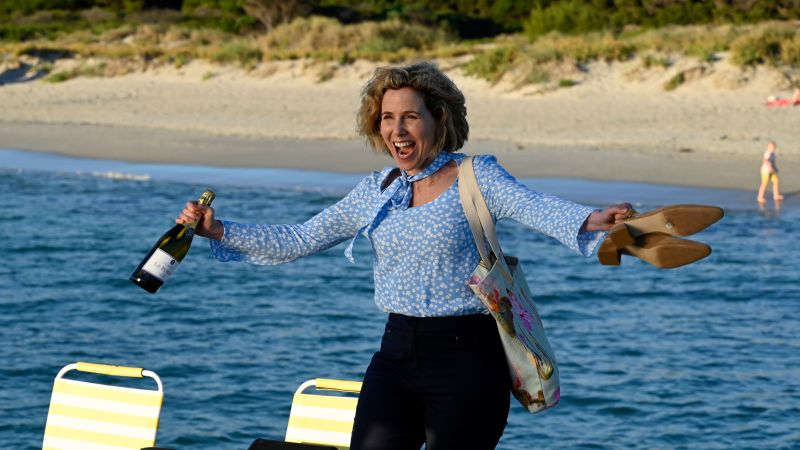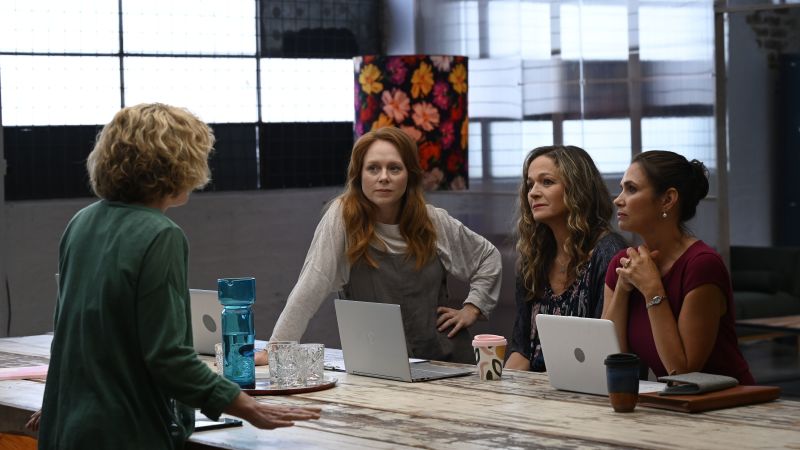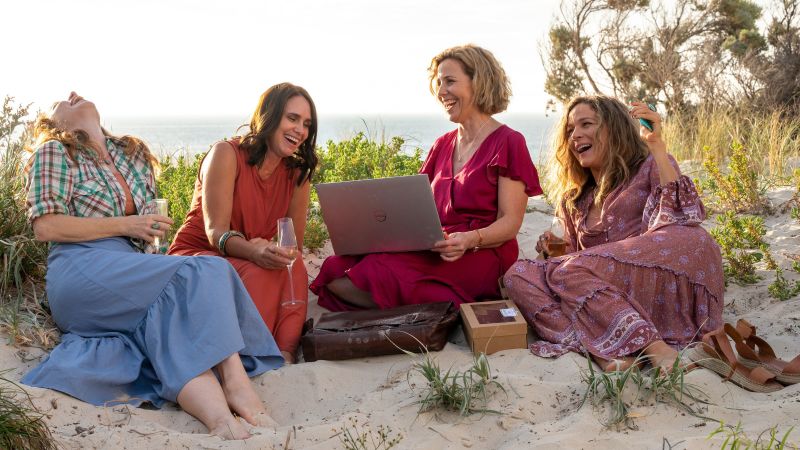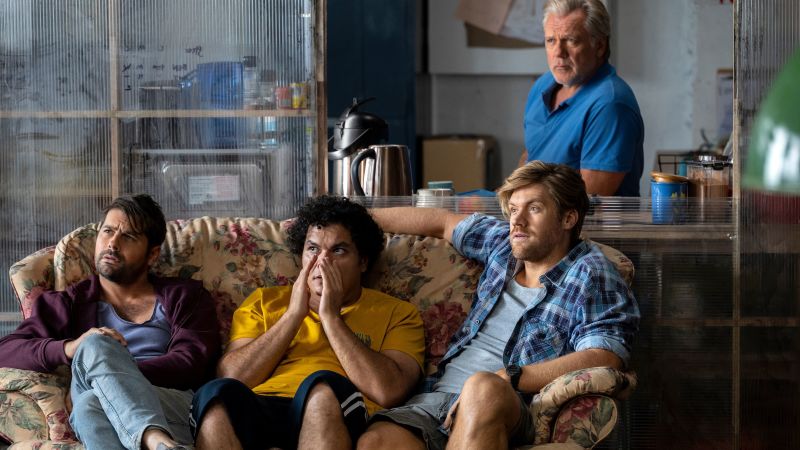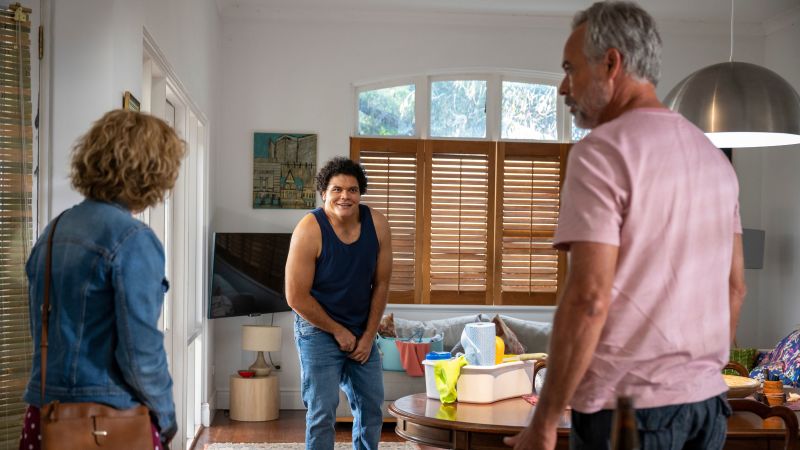 Stuck in a passionless marriage, Gina is ready to spice things up. Her idea for an all-male cleaning business leads her on a journey towards happiness and pleasure.
How To Please A Woman
Comedy | Drama | 2022
Cast
Sally Phillips, Erik Thomson, Alexander England, Ryan Johnson, Caroline Brazier, Josh Thomson, Hayley McElhinney, Tasma Walton, Cameron Daddo
Synopsis
Gina is turning !ifty and not feeling fabulous. When she is dismissed from her role in a liquidation company, she knows future job prospects for someone her age are slim. Gina despairs of what her future might hold.

One thing gives Gina joy – sunrise swims in the Indian Ocean with her women friends. Through years of change-room, semi-naked chat, they have grown into a fun and eclectic cohort who share intimate secrets and good laughs.

Facing yet another birthday, Gina is taken by surprise when a birthday stripper privately offers to do anything she wants. She asks him to do for her what no one else will – she has him clean her house. Only later does Gina realize he is from a removals business she was involved with liquidating. Amused and delighted, her friends wish for a sexy cleaner themselves, sparking a new career for Gina who decides to employ the entire removals team as cleaners. Keeping this a secret from her domineering husband Adrian, Gina sets about reimagining the company. Her team comprises the manager Steve, who is also a gourmet pastry cook, and his small crew of mostly-fit, young movers Tom, Anthony and Ben. When Gina discovers that the women want far more than a houseclean, and the men are happy to provide it, she has a choice: either close the business and join the ranks of the unemployed or embrace the new business model. Gina bravely dives in and begins the delicate and confronting task of working out exactly how women wish to be pleasured. In doing so, Gina and her foodie-manager Steve begin a journey that is all about getting intimacy right between people. The more Gina arranges successful encounters, the clearer it becomes that her own sexual life is lacking. But, as the business develops, so does Gina's sexual awakening and Steve can't help but be privy to the change. Gina finds no sexual relief at home. Husband Adrian denies his own challenges in the sex department and, despite her best efforts, he remains disengaged. It seems everyone is having a fulfilling time except Gina, who finds her emotions challenged when Steve's services are hired by an insistent client. Just as Gina's developing attraction to Steve is escalating, he resigns. Gina feels more alone than ever. Meanwhile, in an attempt to do something nice for Gina, Adrian unwittingly books a houseclean. Ben, now a star recruit in the bedroom, arrives and begins a semi-naked dance routine. Gina comes home and the situation explodes, culminating in Adrian throwing Gina out of the family home. Underestimating the legal ramifications of running her business without a license Gina is arrested. Adrian offers to cover her bail but, unwilling to accept his terms, she chooses to take on the responsibility for paying the fine herself. Gina's friends become directors of the successfully expanding business.

Leading the flourishing company with a newly found independence and confidence, Gina increases her team of recruits. Gina finally makes a choice that has her reconnecting with Steve, only to discover that he has followed his foodie passions and opened his own patisserie.

Gina, Finally, follows her appetite. For life. For food. For sex with significance.
Producers
Tania Chambers, Judi Levine
Director
Renée Webster