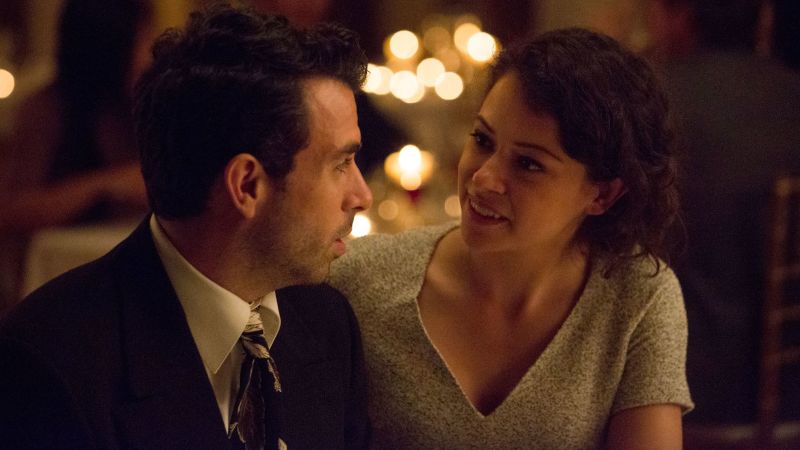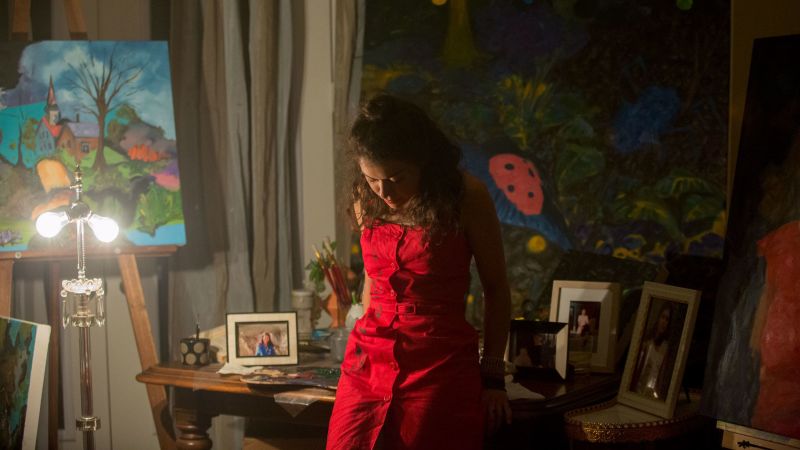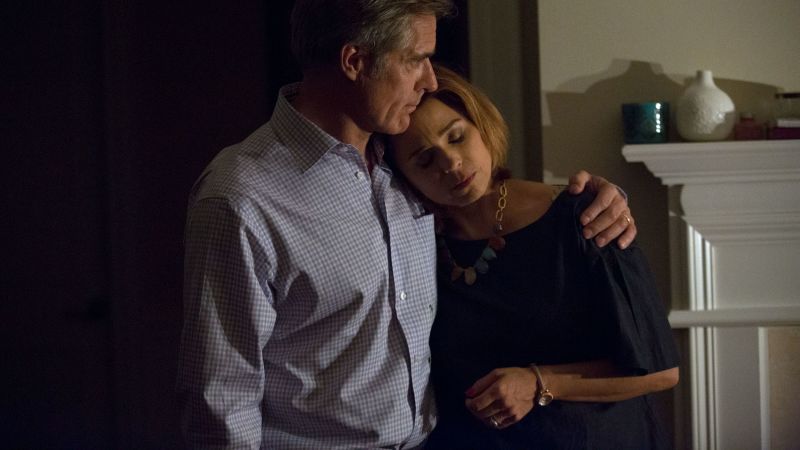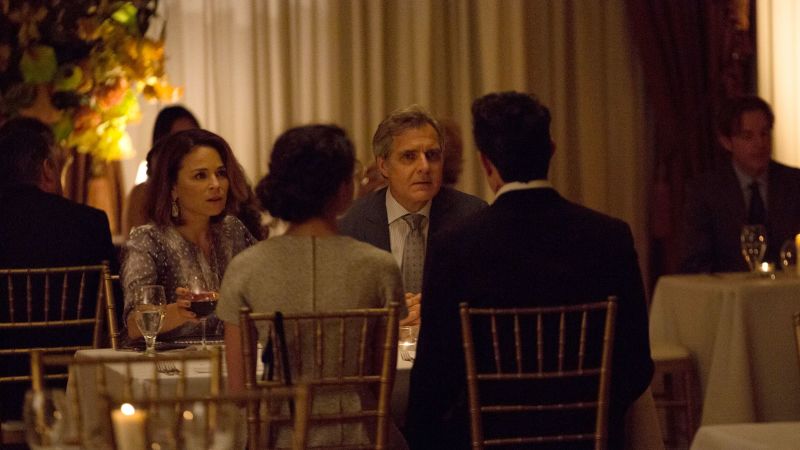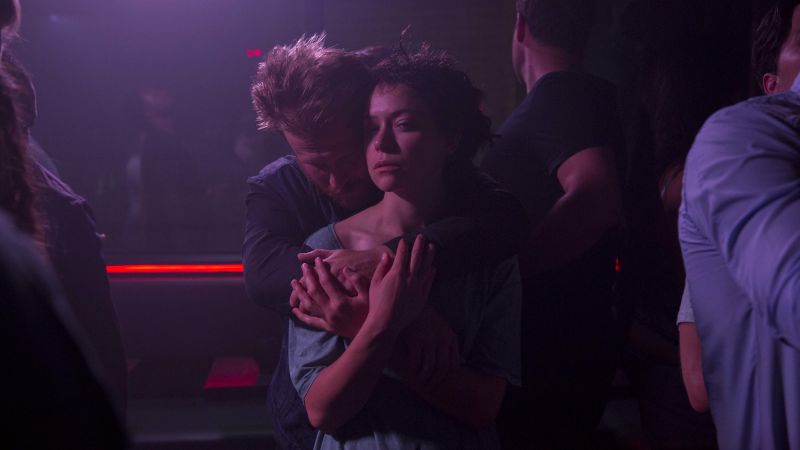 Nickie, still haunted his brother's mysterious disappearance, falls fast in love with Emily (Maslany), a painter. When Emily reveals a severe bipolar disorder, their romance gets complicated.
Other Half, The
Drama | Romance | 2017
Cast
Tatiana Maslany, Tom Cullen, Henry Czerny, Suzanne Clément
Synopsis
Nickie Bellow is a self-destructive drifter ever mourning the disappearance of his younger brother. Having abandoned a life of promise in his native UK, he has spent the inaugural years of adult life drowning grief in alcohol and violence. By the 5th anniversary of his brother's disappearance he has reached his nadir - fired from his menial job, he is poised once again for an aimless life. Then he meets Emily: The two form an immediate, inseparable bond – it is love at first sight deepened by a shared sense of sorrow.

Nickie and Emily expedite the standard rituals of a 'normal' relationship. They sleep together on their first proper date and become immediately exclusive, spending every waking moment together. Drunk on the intoxication of an accelerated young love, they consume each other ravenously, both accustomed to the fleeting and transitory, untrusting of permanence.

Emily befriends Nickie's cousin Sammy, a young awkward romantic and a comic foil for Nickie. Nickie plays Cops and Robbers with Emily's young students, further ingratiating himself into her life. They play hooky from their responsibilities and problems, hiding away in the little forgotten corners of their metropolis. Still, in spite of – if not because of - their best intentions, their respective demons catch up with them, upsetting fantasy with the ballast of reality.

Emily's illness, an extreme version of Mania called Rapid cycling Bipolar 1 Disorder, begins to manifest itself. The more Emily tries to hide her mania from Nickie, the more it rages out of control, and the more he feels a pathological need to save her. The more Nickie ignores his own burden in hopes of managing Emily's, the more tenuous becomes his grasp on the present moment. Nickie tells Emily about the disappearance of his brother, and Emily finally explains her illness to Nickie. By the time Emily descends into a fit of extreme madness, all Nickie can do is literally watch. Before her father takes over and ships her away to a hospice for the year, Nickie is afforded only the most abrupt opportunity to say goodbye.

Over the next few months Nickie endeavors to reconnect with friends, affecting a 'normal' state of being. While time does not heal all wounds, Nickie has begun the process of tending to his grief. He lives a modest, quiet life neither filled with hope nor beset by despair – it is not existence but subsistence. Then he finds her waiting for him.

This time around, Nickie and Emily intend to proceed with caution, both wary of how each can disrupt their newfound balance. But their good intentions are cast aside, and they quickly picking up where they left off. At a high-stakes dinner with Emily's father and stepmother, Emily surprises Nickie by asking her father for a loan. Her father refuses and orders Nickie to leave Emily, citing Nickie's inability to care properly for her. The tense evening only serves to strengthen Nickie and Emily's collusion – it is the two of them against the world.

They move in together, building a shared home, forging a simple life and looking to a shared future. Nickie's mother visits from the UK. A quiet night with his family is the highlight of these new beginnings, until the looming cloud of illness swiftly descends. A manic episode flares suddenly, forcing a second, possibly decisive separation. Notions of 'closure' will remain impossible while the necessity for 'acceptance' will prove paramount; the possibility of 'healing' will manifest as the need for mere, sheer survival. By the film's conclusion Nickie and Emily remain individually burdened yet strengthened by their persisting bond. For them, time does not heal all wounds, but real love does indeed conquer all.
Producers
Jonathan Bronfman, Nicole Hilliard-Forde, Joey Klein
Director
Joey Klein
---
Official Selection, SXSW Film Festival 2016
Official Selection, Chicago Critics Film Festival 2016
Official Selection, Cinefest Sudbury 2016
Official Selection, Atlantic Film Festival 2016
Official Selection, Vancouver International Film Festival 2016
Official Selection, Rendezvous with Madness Film Festival 2016
Official Selection, Los Cabos Film Festival 2016
Official Selection, MindFest 2017
Official Selection, Scottish Mental Health Arts Festival 2017