The Latest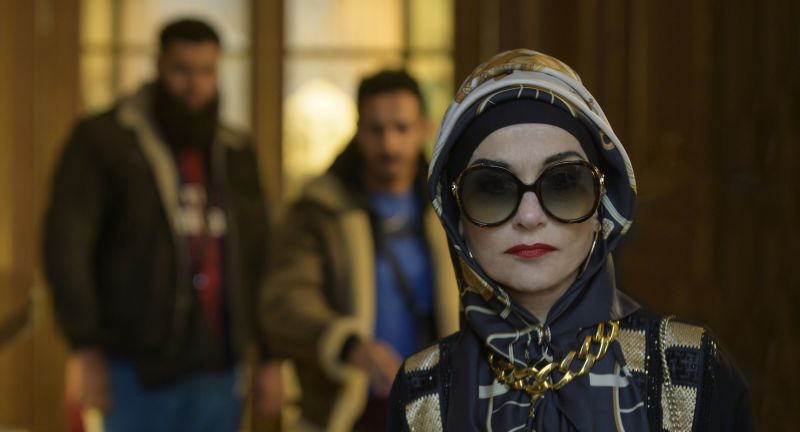 June 02, 2021
Music Box Films and Brainstorm Media have acquired U.S. distribution rights to "Mama Weed," Jean-Paul Salomé's crime comedy starring Isabelle Huppert.
Sold by France's Le Pacte, the movie stars Huppert as Patience Portefeux, a French-Arabic translator for the Paris drug police who stumbles into a massive store of marijuana and becomes a savvy wholesale pusher no one ever saw coming.
Music Box Films will release the film in theaters July 16, with Brainstorm Media handling the digital and home entertainment releases, slated for July 23.
The deal was negotiated by Brainstorm's Michelle Shwarzstein, head of distribution, and Le Pacte's Camille Neel, head of international sales, with Music Box Films' head of acquisitions Brian Andreotti.
"Isabelle Huppert gives a delightfully unexpected performance in this hidden gem of a film that we are thrilled to share," said Shwarzstein. "We are also very excited to continue our great track record of partnering with the team at Music Box Films to do so, ensuring this crowdpleaser finds a warm reception in the U.S."
The movie, based on Hannelore Cayre's popular novel, was nominated at this year's Cesar Awards for best adapted screenplay. Huppert plays a translator who interprets the daily calls and conversations between the city's biggest drug dealers. In the evenings, she looks in on her aging mother at the long-term care facility where she is months behind in paying the bills. When she overhears the son of one of her mother's nurses on the wiretap at work, Patience is moved to protect him. But her involvement in his business quickly escalates and she finds herself in possession of a huge store of marijuana and the insider knowledge required to move it.
Although it was released in theaters in 2020 during the pandemic, "Mama Weed" was successful at the French box office, as well in Germany, among other European countries. Le Pacte has sold the film around the world.
About Brainstorm
Development and Production
Brainstorm Media has developed and produced a number of movies and series. It is currently developing, producing and/or co-financing new movies for a variety of TV, SVOD and theatrical release.
Film Distribution
Having been involved in distribution since 1995, Brainstorm has been a trend-setter in VOD, TV and other media. Now that the indie film industry has evolved, the company treats distribution more like a craft. The distribution plan for each individual film is tailored for that movie to maximize the outcome. In the movie business, it's been generally accepted that the development and production are the only areas which require creativity. No longer. As the business continues to change, distribution will further evolve as a craft designed to facilitate a connection between filmmakers and their audience.